Companies on Spark Hire's Annual Pro, Team, Growth, and Enterprise plans have the ability to download interview recordings, on-demand.

Administrator users with accounts that include download functionality should follow the steps below to download an interview.

1. View the interview you want to download and click on the Actions menu, in the upper right corner of the page.

2. Click Download interview.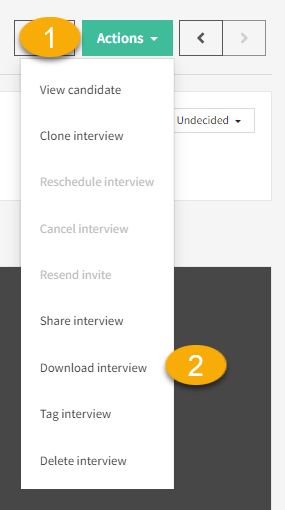 3. Click Start downloading, to create a zip file containing the interview.

4. Click Download zip file to download the interview.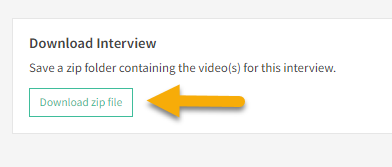 You can re-access previous downloads in your Downloads page in your settings.