When you're in the process of rejecting a candidate, you'll see an option to send an email message.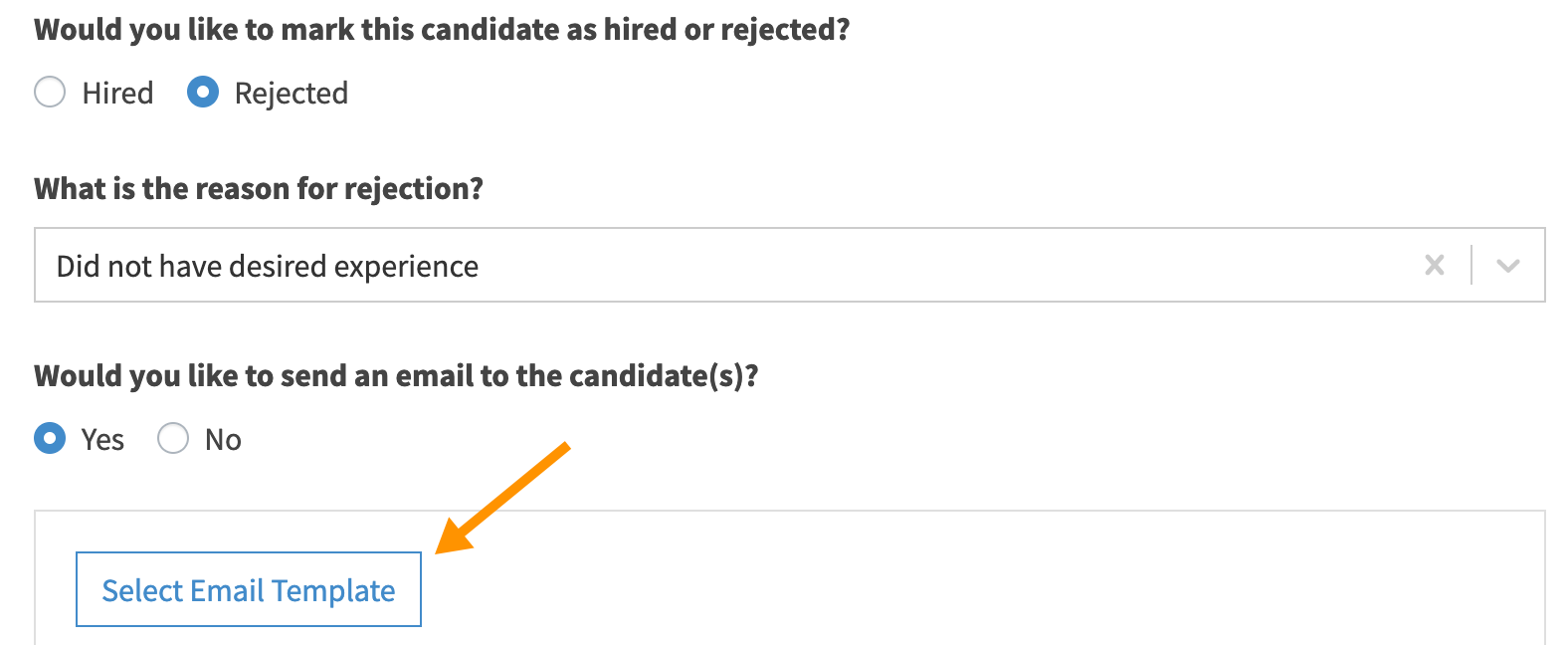 When you click Yes, your default rejection email template will load if you set one up in your email template library.
From here, you can make additional changes to the rejection email that will be sent or select another email template.
To select another email template, simply click Select Email Template and choose which one of your rejection email templates you'd like to use.
We always recommend clicking View Preview before officially sending to make sure everything looks okay to you.
When you're ready, click save and the reason(s) will be logged and email(s) will be sent to the appropriate candidates individually.