The time range you enter when you configure your availability represents when people will be able to request events for.

When setting up your availability, the times will display in the timezone you selected on in the General Setup for the scheduler feature.

To configure your availability, go to the Availability Setup.

To enable or disable full days, check or uncheck the box next to the day you want to enable or disable.

To modify the time range that you're available for a given day, simply enter the modify the time directly inside the input boxes.

If you modify the time range for a specific day and want to quickly apply it to other days, click the Copy icon.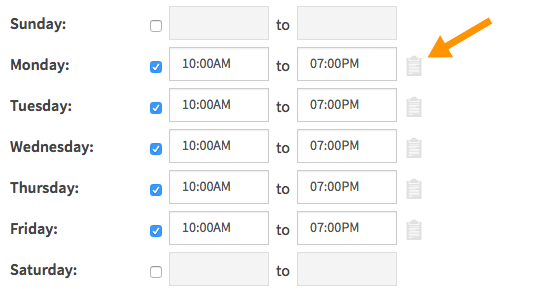 Next, select a day to paste it to or select to paste it to all the days you have enabled.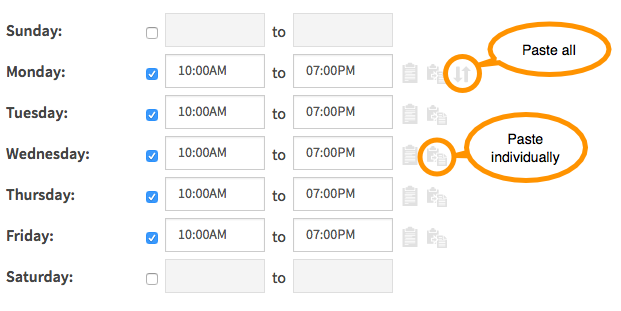 When you're satisfied with your availability settings, click Save.