1. Visit your Interviews page.
2. In the right side bar, click New next to the Tags section.





3. In the modal that appears, enter a Tag Name.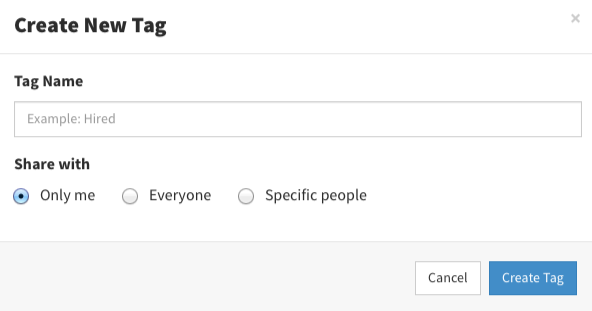 4. Select your interview tag sharing settings.
5. Click "Create Tag".

The tag will be saved to your sidebar and you can now start applying the tag to specific interviews.