When you access a share link, you will be presented with a Candidate Showcase.
This list will include all of the interviews that have been shared.
Here, you can:
1. Search interviews included in the share link
2. Filter interviews by type of interview (One-Way or Live) and whether the interview has been reviewed.
3. Sort interviews by candidate name, job, and when the interview was completed
4. Access the interview to watch and review
When watching an interview, you will have access to the Interview Playlist, where you can quickly switch between interviews. This includes the same searching, filtering, and sorting options as in the Candidate Showcase. To return to the Candidate Showcase, click on Back to interviews.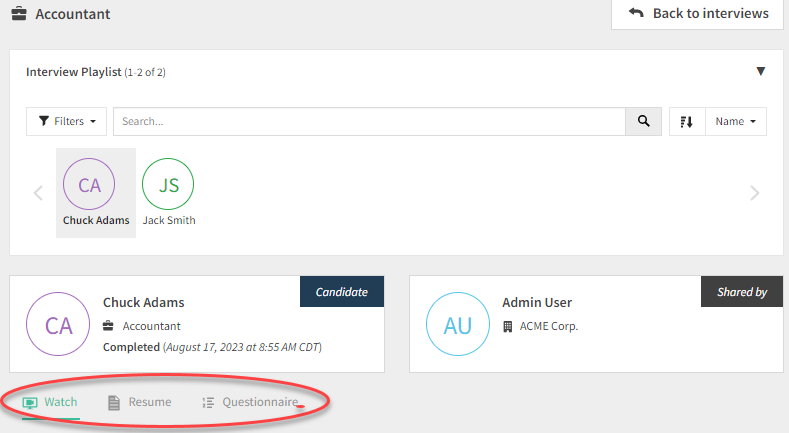 Here, you will be able to watch the interview, view the candidate's resume (if included), and view the candidate's pre-interview questionnaire answers (if included).
To review the interview responses, simply click on the interview question.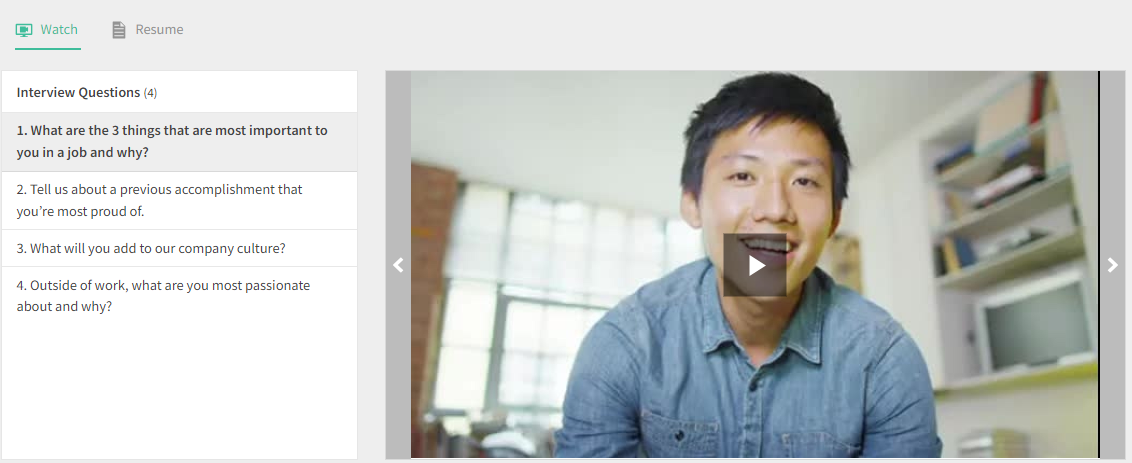 .
At the bottom of the page, you will have the option to leave feedback (if enabled by the sharer)
You can leave a 1-5 star rating as well as comments.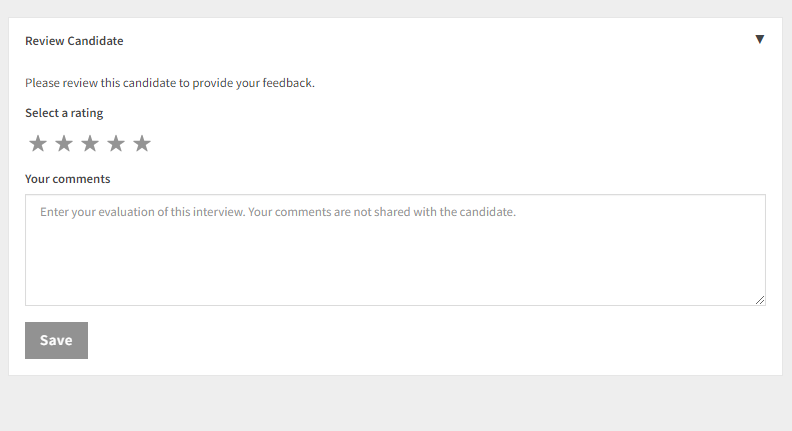 You can edit your review by clicking on the pencil icon on the right side of the Review Candidate panel.